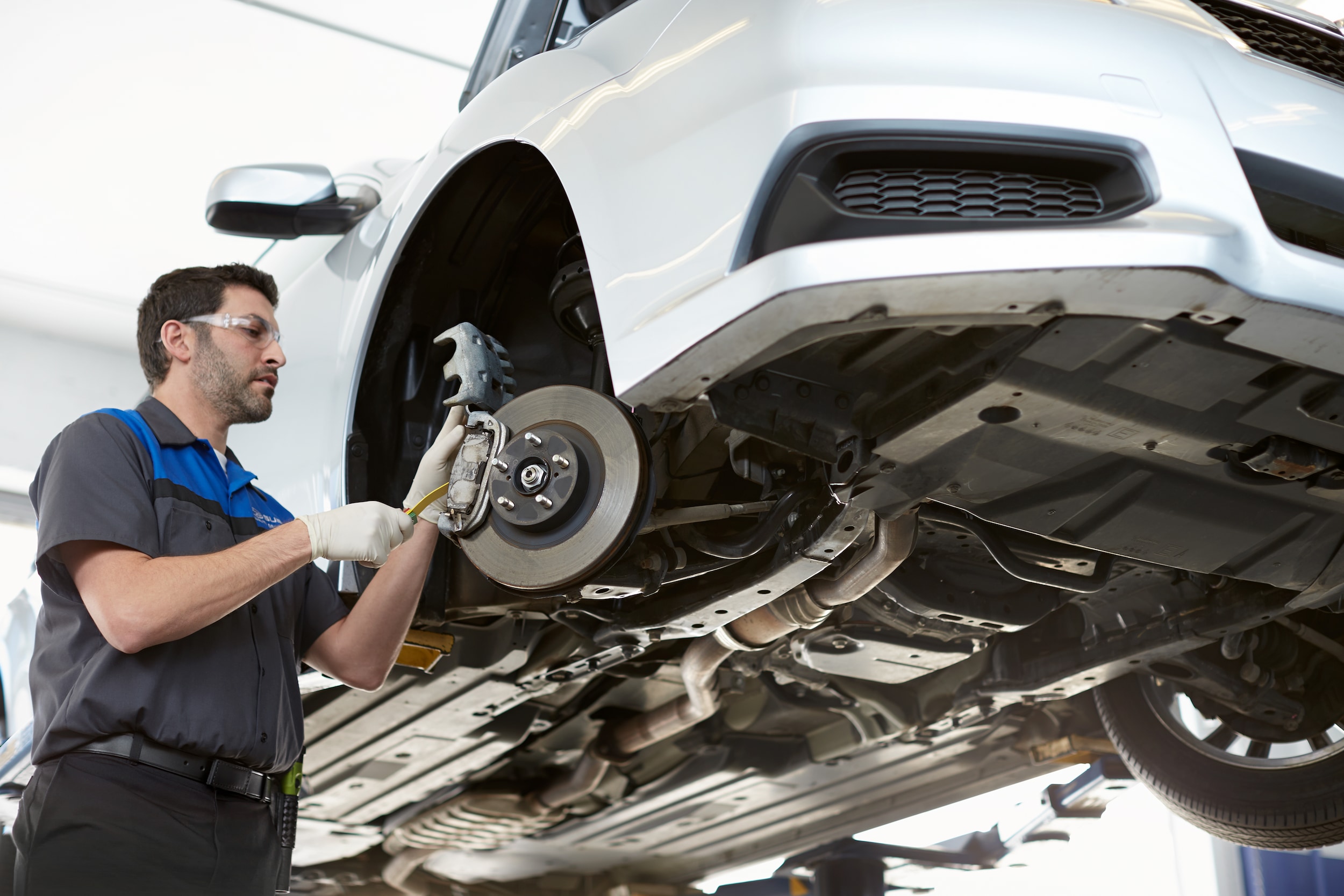 ?
Automotive upkeep can be a real investment of time and money. However, proper maintenance is one of the most important things you can do to keep your vehicle running its best and to avoid any unnecessary repairs. Here at Fitzgerald Chambersburg Toyota Nissan near Gettysburg, we want to help make maintaining your car, truck, or SUV easier by offering regular service specials. You can expect deals on things like new tires, service plans, and vehicle check-ups, along with customer appreciation discounts. Take a look at some of the more common services we offer.
Regular Services
It's essential to ensure that your brakes are in good working order. Your vehicle's brake system keeps you and your passengers safe. Let our service team provide you with peace of mind with a thorough inspection. We know brakes inside and out and can promptly address any issues related to things like hydraulic brake fluid, anti-lock brake sensors, and master cylinders.
Another safety concern you may have is whether your tires have enough tread or are well-balanced. Our technicians can check those out, too. We're happy to recommend and install new tires for your vehicle model, based on your driving habits in Shippensburg. When your tires are in good shape, you'll experience a more comfortable ride and get better gas mileage as well.
They say the oil is your engine's lifeblood. That's because your car or truck needs clean and sufficient levels of oil to function correctly. Oil lubricates your motor's small parts and keeps the engine cool. Keeping your oil clean will help to avoid the build-up of substances like varnish and carbon.
There are a host of other important maintenance issues to consider for your vehicle such as exhaust system service, belt, and hose replacement, A/C and heater repair, new battery installation, and more. We can provide them all at our service department serving the Waynesboro, PA area.
Visit our website frequently to see the latest offerings! You can expect our team to go above and beyond to serve your needs in the Hagerstown, MD area.
For example, we offer a loaner vehicle for your convenience when you make a service appointment. So, give us a call to schedule your next service or for answers to your questions.